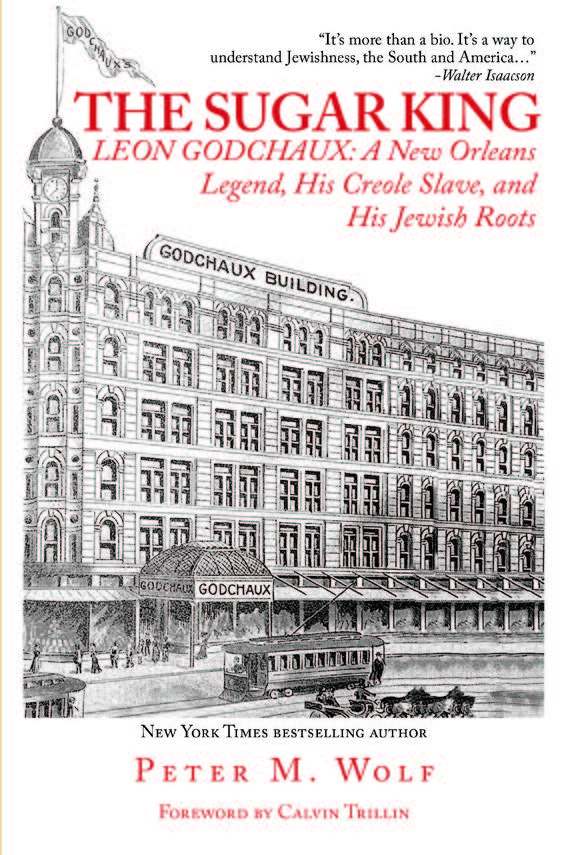 "A story of ambition and humility, otherness and assimilation, and the wondrous complexities of the South and America."

- Walter Isaacson
"Peter Wolf's The Sugar King is an absorbing ancestral journey."
- Henry Louis Gates, Jr.
"A remarkable, vivid, and meticulously researched story about an unjustly forgotten major figure of the nineteenth century."
- Nicholas B. Lemann
"There are eye-openers in nearly every chapter."
- Lawrence N. Powell
Godchaux's extraordinaty achievements and life story have been both fogotten and in many respects until now all but unkonw. The Sugar King filles that gap in a lively narrative."
- Bill Goldring
"Finally, an in-depth, well-researched biography of one of the most remarkable invidvuals in Lousisiana history. Peter Wolf's The Sugar King: Leon Godchaux tells the increditble story."
- Richard Campanella
Hardcover & E-book Nov. 1, 2022

To support independent booksellers, order from

To order from Octavia Books in New Orleans:

To purchase a signed, personalized copy, please email Peter at peter@petermwolf.com

To order from Amazon

To order from Barnes and Noble